The Making of Gary Frenchkiss
POPULAR SCRAPLETS
Gary Frenchkiss
Delightful handsome little Gary loves showing off. He's an actor, you see? He lives for treading the boards with his theatre chums. A gifted mimic, he delights in trying out his extensive range of impressions - he can do Rylan offa the telly, Ant (but not Dec), and a wonderful Duke of Edinburgh. Gary considers himself to be the President of the Eamonn Holmes fan club, but the police are currently involved in that one, so we'll keep that between ourselves, okay?
Gary Frenchkiss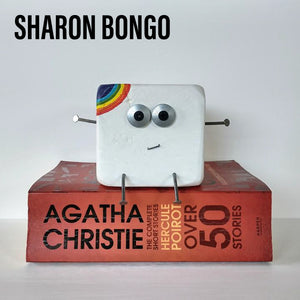 Sharon Bongo
Lovely, lively Sharon is a warrior - she lost her life savings playing Candy Crush five years ago, but then invested her last fiver in Bitcoin, and now has a castle in Portugal. Always calls people by the wrong name.
Sharon Bongo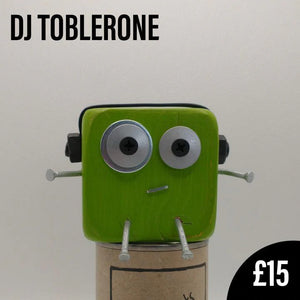 DJ Toblerone
His collection of white label S-Club 7 records have been taking a battering throughout lockdown as he has been determined to add a bit of cheer to everyone's life.
Doesn't believe in streaming music.  He thinks it's a government plot to reduce clutter and lock us all into the Matrix.
DJ Toblerone
POPULAR SCRAPLETS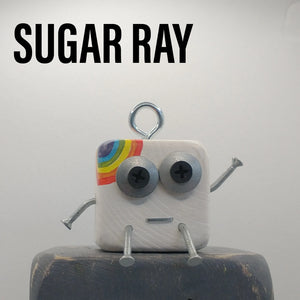 Sugar Ray
Sugar Ray, 27, Pontefract.
Handsome little Sugar Ray is all about rainbows - he can't get enough of them!
Doesn't like the heat too much though - he's  recently started a petition on change.org to get rid of the sun. Said he was sick of it and enough was enough.
Sugar Ray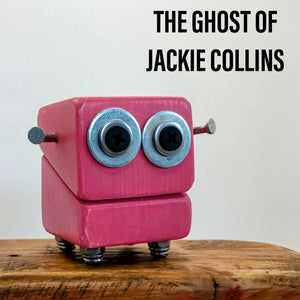 The Ghost of Jackie Collins
The Ghost of Jackie Collins, -296, Miamiville. No-one really knows what the game is with this one.  She's enigmatic, elusive and, frankly, insane.  How can she be a ghost? What kind of ghosting does she do?  I've never seen her wearing a white sheet in a typical ghost style.  What I have seen is her wrestle an Amazon driver to the ground for leaving the gate open.  She's surprisingly strong.
The Ghost of Jackie Collins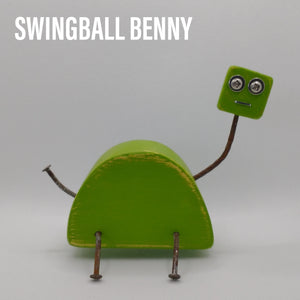 Swingball Benny
Swingball Benny. 
This little chap has been listening to an audiobook about long distance endurance runners and now thinks he can jog around the earth powered only by chia seeds soaked in rainwater. 
Allergic to oatmeal. Loves Whitney Houston.
Swingball Benny
POPULAR SCRAPLETS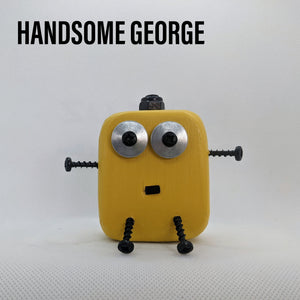 Handsome George
He's gorgeous and he knows it. He was bullied mercilessly at school due to his extreme handsomeness, and then bullied mercilessly as an adult due to his decision several years back to open a hand sanitiser factory.
We all know who's had the last laugh there.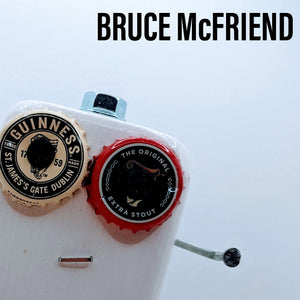 Bruce McFriend
Events manager Bruce once organised a party for Prince Charles but got him mixed up with Prince, the dead purple singer. Hilarity ensued but Camilla wasn't impressed.
Bruce McFriend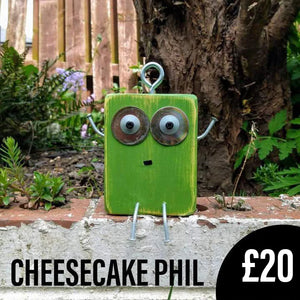 Cheesecake Phil
Cheesecake Phil, 30, from Darlington. This guy... Oh my word! The absolute life and soul. He's a disco magnet, often throwing huge parties for the likes of Nile Rodgers and the dead bloke from Boney M. Can levitate on demand.
Cheesecake Phil
Scraplets are awesome. They make your day. Everyone needs to experience the joy of Scraplets. Whatever the mood, Scraplets are on hand to turn that frown upside down. Dont just take my word for it, check out the fantastic Dr Whoops. Prescription....50ml of fabulous!

E.D.
Love my little Scraplet friend! Got one posted to my godson too and very quick service. All worked very easily and these little bad boys are really well priced too. Get involved!

R.C.
Ordered a pair of these little fellas and liked them so much I bought the company! Actually, that's a lie, I just bought more. They make a cheerful addition to any working environment and they are very nicely made too.
A great bunch of lads 👍

M.W.
Sir Lord Chairwolf arrived at my abode, quickly followed by Dr Lawrence Rocket. They chose to sit together on a kitchen unit and there they are... for the moment anyway... being the cutest, sweetest Scraplets, with a hit of mischievousness!
You certainly need one in your house, or two.... or a family (I believe that's what some people have done). They are just hilarious and so much fun!

M.M.
These little guys are simply adorable. They are unique characters made from recycled materials. They are so simple but so full of personality! Arrived very well packaged and ready to make themselves at home. Perfect for adding a touch of fun to your shelves or any other place you fancy! I'm sure we will be buying more. Thank you!

B.D.
I had a scraplet family custom made for my family.  My kids love them and so do I! they just fit into every scenery and everyone who sees them always comments about how fun and kooky they are.  If you're looking for something original and full of personality I highly recommend. I will be buying more Scraplet creations very soon!

P.G.
I ordered the Duchess who has arrived very quickly at her new home on the Yorkshire coast. Packaging was very good and I appreciated the personal note from the creator. Delivery was excellent. I would recommend you buy Scraplets, all made from recycled materials.

L.P.
My Scraplet family comprises of Shirley Bellington, John Ferret and their two little brats Blind Ricky & the Stink. I couldn't recommend them highly enough, cute, cheeky and definitely unique!

C.G.
I absolutely love my family of @scraplets! they arrived really quickly and spent all weekend getting up to all manner of mischief around the house and garden. They had to be dug out of the sandpit when Holly led them on a mission that got out of hand. Be careful out there @scraplets!

S.S.